602nd SOS Fireflys, Sandys
BienHoa, Udorn, Nahkon Phanom
The history of this squadron spans six years of combat operations. The 602nd FS (C) began operations from BienHoa in May of 1964. The 602nd ACS was redesignated the 602nd SOS in 1968 while at Udorn RTAFB, and was disbanded in 1970 while at Nahkon Phanom RTAFB, Thailand.
(All images on this page thoughtfully contributed by Rob Mignard)
---
[Please be patient. This page takes approximately 5 minutes to load at 33.6 bps]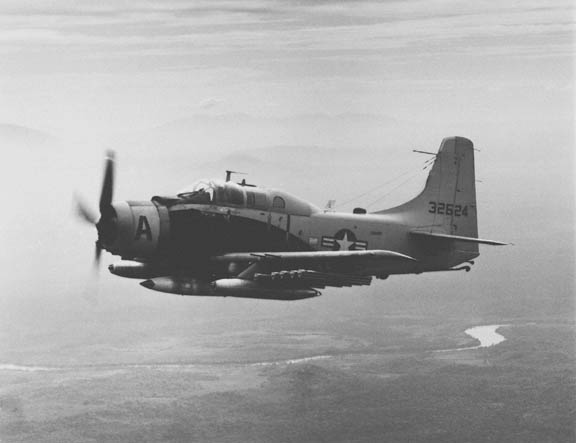 A 602nd ACS A-1E in flight over South Vietnam
(Caption on rear of photo)

96080 USAF- An A-1E Skyraider, armed with twelve 250 lb bombs and two 1,000 lb bombs, enroute to a target area in the Republic of Vietnam. 30 Jan 1966.
(for the record, they are CBU-25s not bombs and the large stores on the inner stations are 750 lb. napalm)
---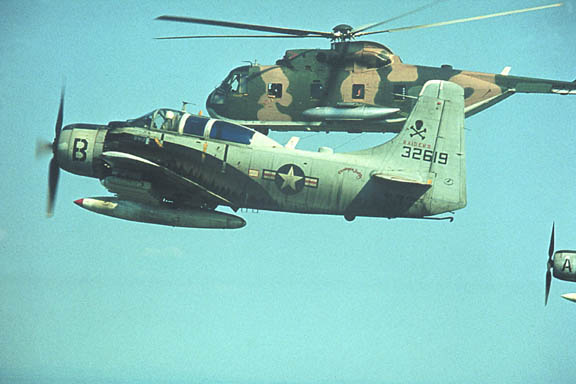 A 602nd ACS A-1E (132-619) sidles up next to an HH-3
K 19547
---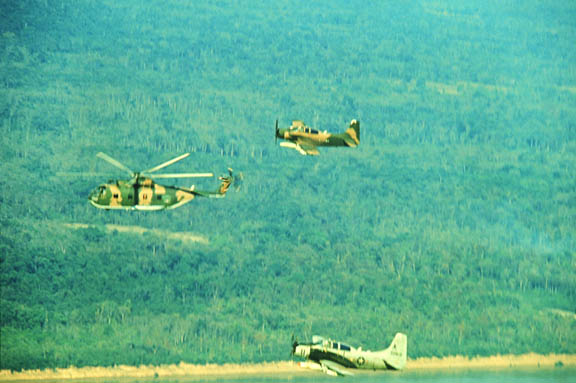 Though of poor quality, this image shows both the gray and camo USAF paint schemes in 1966
K 19545 - 1966
---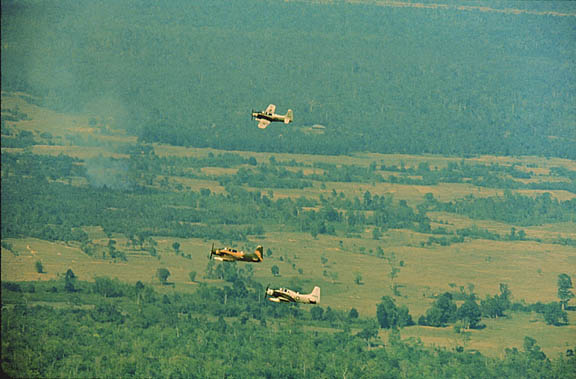 Another shot of both Skyraider paint schemes in the same formation in1966
K 194524
---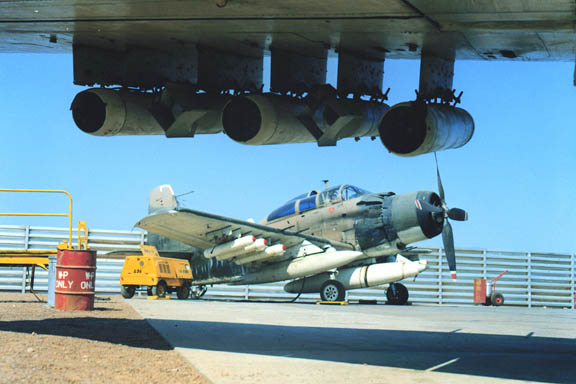 A unique shot of a loaded A-1E framed by the ordnance from another Skyraider
KE 31161 A-1E, Udorn, 1968
---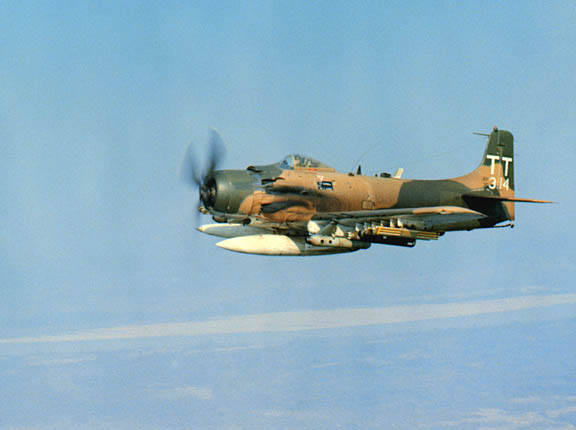 A nice shot of a 602nd A-1H
KE 36259, A-1H, 602 SOS, Feb 68
---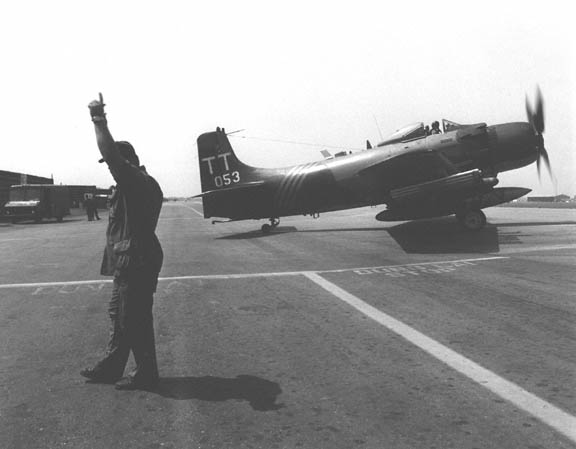 The 602nd SOS squadron commander's A-1J taxies out from a revetment at DaNang
107429 USAF - Side view of a U.S.Air Force 56th Special Operations Wing A-1 Skyraider taxiing out for a mission at DaNang Air base, South Vietnam, while in the foreground a crew chief directs the next aircraft out. 6 Apr 1970. (Photograph by Sgt. William F. Diebold, USAF)
---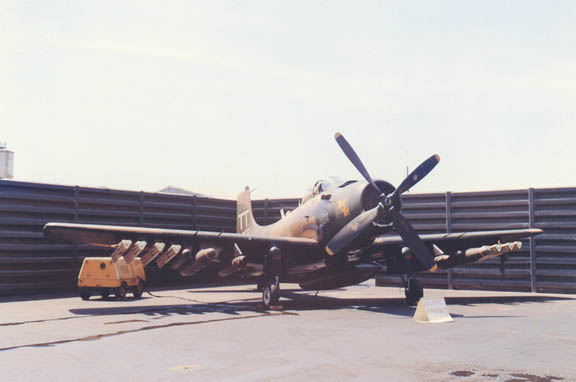 A-1J 142-056 "Tiny Tim" sits in the Sandy alert revetment at DaNang
KKE 41415, A-1J, DaNang, Sept 70
---
A-1H 139-778 on the wing over the South China Sea
K 40359, A-1H, NKP, June 70
---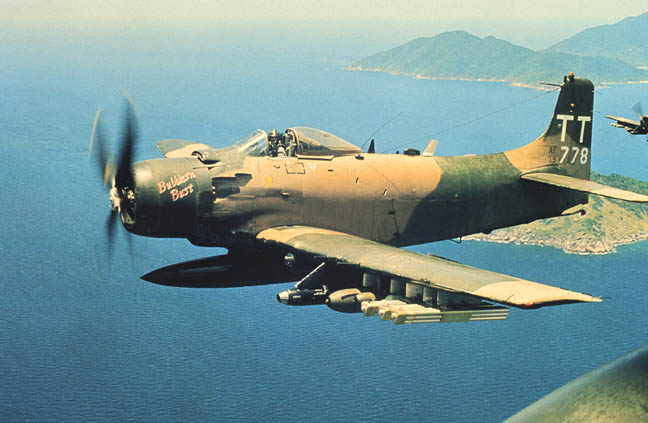 A great open canopy shot of A-1H 139-778
K 40361
---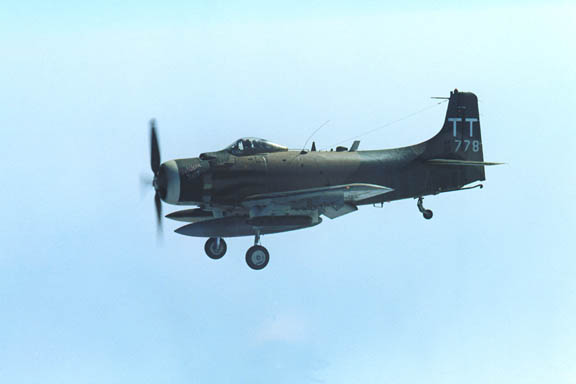 A-1H 139-778 with "three green" for a full stop
KE 38252
---