22nd SOS 'Zorros'
Nahkon Phanom
The history of this squadron spans but two years of combat operations in the A-1 Skyraider, 1968-1970. The 22nd SOS was stationed at Nahkon Phanom Royal Thai Air Force Base, Thailand. Its parent unit was the 56th Special Operations Wing also at NKP.
(All images on this page thoughtfully contributed by Rob Mignard)
---
A 22nd SOS A-1H 139-639 with a mixed load of hard and soft ordnance.
The five tan stripes on the aft fuselage mark this as the wing commander's bird
K 38066, A-1H, Miss Noreen, NKP, 1970
---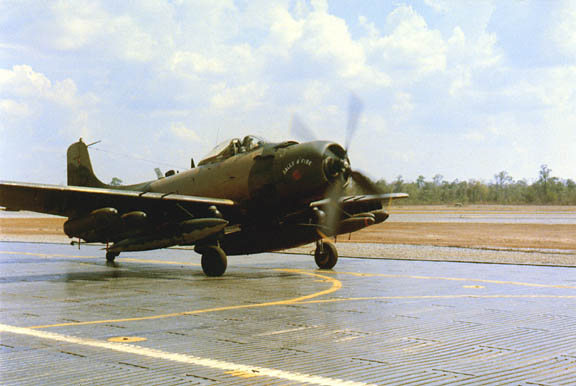 An A-1H from the Zorros, Balls a Fire taxis for takeoff
KE 39837, A-1H, NKP, 23 April 1970
---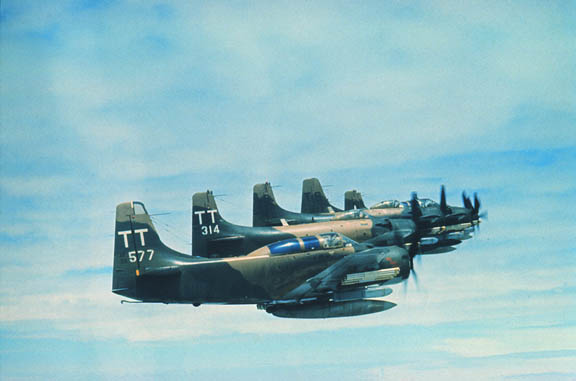 Two Fireflys hang on the wing of three Zorros
K 38066 (KKE 38066) Side view of U.S. Air Force A-1E's and A-1 H's in staggered flight formation, on a mission over Southeast Asia. 1 April 1970.
---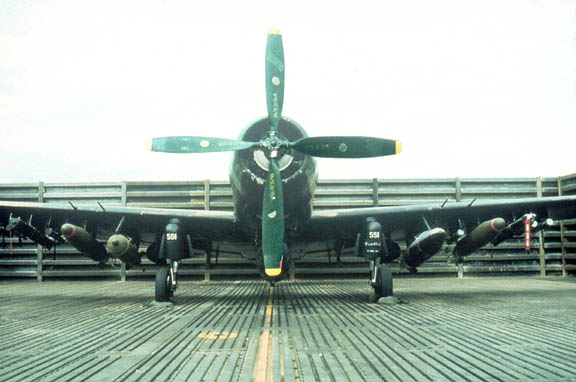 A Zorro 'night fighter' waits for darkness
The black underside of this Skyraider identifies it as a Zorro
The specialized ordnance for night interdiction along the Ho Chi Minh Trail includes:
Flares to illuminate the target.
CBU-25, BLU-32 napalm, CBU-52 and 20mm to kill it
K 38285, NKP, A-1H, 1970
---